WELCOME TO WWW.LINUX-MANDRAKE.COM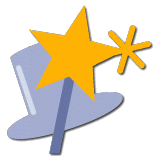 Linux-MandrakeTM is a new Linux Distribution which provides ease of use for both home and office, and solidity. Mandrake is the friendly Linux Operating System. It is freely available in many languages, all over the world.
Mandrake is Linux for your desktop!
WHERE DO YOU WANT TO GO?
LINUX-MANDRAKE NEWS
october 5 1999 - PowerPack 6.1 is available! The PowerPack edition of Linux-Mandrake 6.1 is available worldwide, with StarOffice, Applixware, VmWare, IBM DB2, MythII... Discover all the features here!

---

september 26 1999 - Wanna join us? MandrakeSoft is seeking high-level Linux programmers for its numerous projects. Look at the jobs pages

---

september 24 1999 - Linux-Mandrake opens linuxi18n.org This is a new project to provide a central point of contact between programmers/project teams of free software, and translators/translation teams. Read the press-release here.

---

september 23 1999 - Linux-Mandrake Ranked First in Linux Sales in July!! MandrakeSoft, the premier publisher of the popular Linux-Mandrake(TM) operating system, today announced July record sales for its award winning solution. See the the press-release here!

---

september 21 1999 - mandrakeuser.org is opened! Have a look at this new website dedicated to free support for Mandrake users! Go to MandrakeUser.org

---

september 17 1999 - Linux-Mandrake 6.1 (Helios) is available for download. Read the announce here, pick your distro here. Mandrake 6.1 features Linux 2.2.13pre, XFree 3.3.5 and KDE 1.1.2, among others.
LINUX NEWS
All Linux news by


Selected Linux news by


Site last regenerated October, 07th 1999 11:51:02 PM

INTERNATIONAL
This site is available in its new clothes in:

English


German


Spanish

Chinese


Portuguese


French


Russian


Italian
If you are interested in helping for translations, please write us!
BUY YOUR OWN MANDRAKE COMPUTER!
MandrakeSoft and Mediacom Computers Corp. team up! Now available OnLine to buy "The Mediacom Linux Mandrake Computer". Fully tested and pre-installed with Linux-Mandrake OS/6 . Get Yours Today!
PROMOTE YOUR FAVORITE LINUX DISTRIBUTION